Special Counsel
Deborah Wilson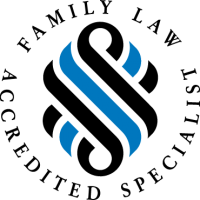 Deborah is committed to providing comprehensive advice and representation to secure advantageous, bespoke and cost effective solutions for her clients. She is passionate about the best interests of children and encourages a child-centric approach, based on the latest research and literature, to promote positive post-separation relationships.
Biography

Deborah has practised exclusively in family law since her admission in 2008. She joined Kennedy Partners as an Associate in 2015 and was promoted to Senior Associate in 2018. She is accredited by the Law Institute of Victoria as a specialist practitioner in family law.

In 2006, Deborah co-authored a resource about Crisis Assessment Teams, which was published and available at selected community centres and used as an educational tool for trainee police officers. She co-authored and co-presented a paper at the School Law Conference in 2016.

Deborah is a member of the Law Institute of Victoria and the Family Law Section of the Law Council of Australia.

Expertise

Deborah has over 10 years' experience in family law including matters relating to corporate and trust structures, third parties, financial agreements, child support and complex parenting issues. She has been involved with cases featuring high profile business owners, musicians, celebrities and elite sportspeople.

Deborah has particular expertise in relocation matters, both domestic and international. She has a special interest in international family law including international child support issues and property cases involving assets located abroad. Her finest achievements include contested litigation involving the movement of children across borders (Nejem & Nejem [2019] FamCA 113).

Clients appreciate Deborah's strategic, resolution-focused approach and ability to explain complex legal and financial issues in a clear and concise manner.
Back to People